Naturopath Nutritionist Erina, Central Coast.
Naturally with Leah.

Naturopath Nutritionist Erina Central Coast.
Naturally with Leah – Naturopath, Nutritionist, Herbalist,
Holistic Alternative health care at its best.
155 The Entrance Road. Erina, Central Coast.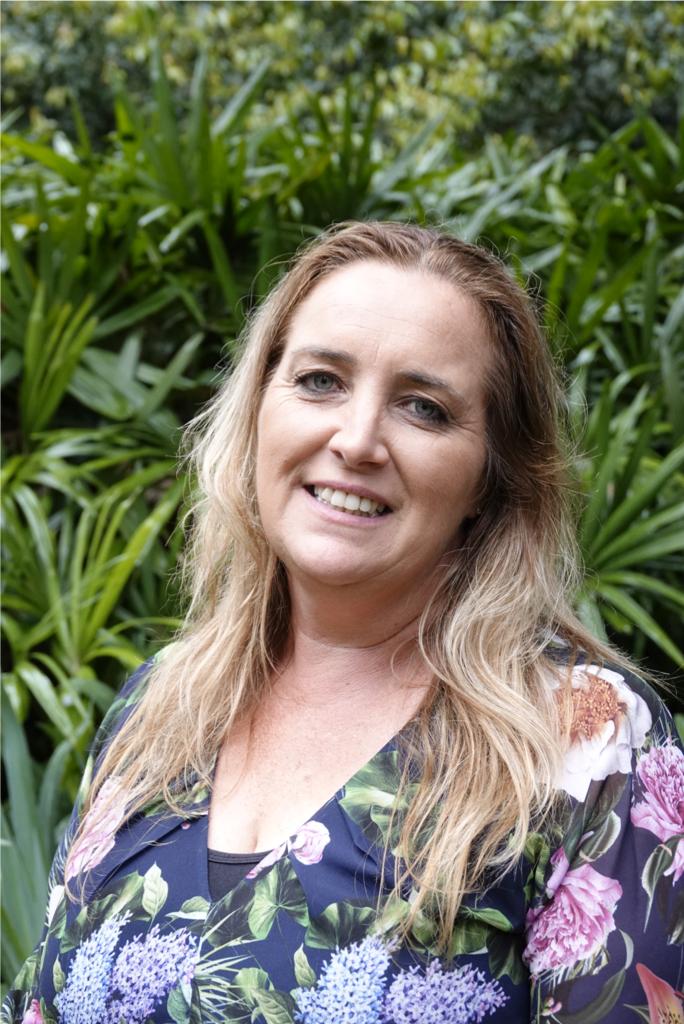 A little about Leah.
Leah is a nutritionist and naturopath based at Erina on the Central Coast.
Leah is passionate about educating her clients on healthy alternatives and using diets, traditional medicine and natural solutions that are gentle on the body. She can help you achieve your health goals using a holistic approach and using her qualifications with an Advanced Diploma in Nutritional Medicine and a Bachelor of Health Science, in Naturopathy. Leah uses proven methods that have survived time and scientific scrutiny.
You can find Naturally with Leah's Erina room at My Doctor's Erina. In between Bunnings and Red Rooster at Erina, only 5 km from Gosford station.
What can a naturopath and a nutritionist help you with?
As a naturopath and nutritionist, Leah can assist with most health issues. Her university-level training covered an overview of all medical conditions. It also included what interactions there may be between herbs and prescribed medications. She will look past your current symptoms to work out what's causing your health condition. In fact, digging deeper and doing extra research is something that Leah loves to do.
Some of the most common things Leah helps people with:
Immune support.
Sleep disorders.
Hormone imbalances
Book an hour initial consultation now or if you would like a free 10-minute consultation with Leah to see if she can help you. Go to the book now button.
For a partial list of the most common conditions and a slight overview go to our "Solutions for" page
Leah looks forward to working with you at your first consultation.
No Judgement.
A healthier alternative to traditional medicine.
Customised plans for each individual.
Natural solutions that are gentle on the body.
Experienced and qualified practitioner.
Realistic goals.
Naturopath
Naturopathy is an alternative method of health care. It combines traditional medications that have stood the test of time with scientific-based modern herbal medicines. As a holistic healthcare practitioner, a naturopath specialises in the use of natural therapies to promote health and well-being. This can be for a wide range of conditions.
Naturopaths like Leah use a variety of techniques. This may include herbal medicine, nutritional counselling, iridology, blood test, and lifestyle advice. All with the goal to help their patients achieve optimal health. Leah also uses iridology and blood, urine and stool tests to help confirm her diagnosis.
What happens at an initial consultation?
Naturopathic consultations with Leah typically last for one hour. During this time Leah will take a detailed medical history and conduct a physical examination. Based on this information, Leah then will develop a customised treatment plan for each individual patient. She may prescribe supplements, herbal teas or tonics, diet changes or lifestyle changes to help you and your condition.  Between the Erina clinic and her home-based clinic, she has a dispensary of over 200 different herbal tonics. Using those herbal tonics she can mix a compounded tonic perfectly for your needs.
Leah has a Bachelor in Health Science majoring in naturopathy. You can feel confident that she will provide you with the best holistic care
Find out more about what a naturopath does.
Nutritionist.
Leah has an Advanced Diploma in Nutritional Medicine. Therefore nutrition or eating well is always the starting point for Leah.  This is because Leah strongly believes in the old saying "you are what you eat." She uses her science-based understanding of nutrition to help people improve their health.
Leah is concerned with all the functions of digestion. How the body absorbs nutrients and then transportation throughout the body and finally excretion.
Can food affect how we feel?
Food can play a massive part in how we feel. If we are eating a food that our body has an intolerance to, it can cause bloating, stomach pain, weight loss or weight gain.
Previous patients have been surprised how a few little changes in their diets have improved how they feel within a few days.
Can Leah help me with weight loss?
Although weight loss is some people's main focus. Leah finds by focusing on eating well has a flow-on effect. You start feeling healthier and weight loss happens. If you focus on diets and weight, most people lose focus after two weeks.
Leah will do her best to work with your likes and dislikes and create an eating plan that fits your lifestyle.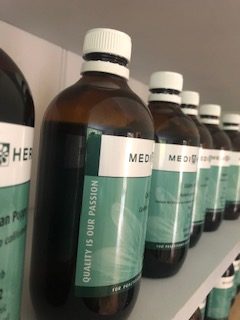 Herbal Tonics and Teas
Herbs are an exciting thing for Leah to use.
Why?  Because by combing different herbs together they can slowly start to make massive changes in your body. Unlike conventional medicine, there are way fewer side effects with herbal medicines. Although, you may not notice any improvement straight away with time herbs are more efficient. Studies have shown things like lavender and lemon balm combined can have the same effect after a few weeks as strong antidepressant medicines. People can often feel sceptical about using herbal medicine. But end up amazed at the results and how much better they feel.
With a large range of liquid herbs and teas and the knowledge. Leah can compound a herbal mixture to suit your particular needs.
If possible, her teas and tonics are Australian Grown and Organic.  The liquid herbal tonics Leah uses are from Australian companies Mediherb and Herbal extract.
Frequently asked questions about herbal tonics
How do liquid herbs taste? Yuk. Although we can add some herbs that taste a little better to your mix, the overall taste is terrible.
Why do liquid herbs taste so bad? Liquid herbs are concentrated. To obtain the best therapeutic benefit they have no added flavouring like sugar.
Do liquid herbs really work? Yes, they do. Some liquid herbs will work within hours others take days or weeks to work.
Testimonials
Leah is a great naturopath who really knows her stuff. If you're looking for an alternative to conventional medicine, Leah is your girl. – HK
"I am so lucky to have found Leah on a 3 am google search. When I was feeling tired, frustrated, emotional, bloated, and had enough! I have a very busy and chaotic lifestyle, plus some serious health challenges, leaving me exhausted. Leah has been fantastic, working through everything, and has suggested habits which are each day making small improvements to my overall health and state of mind. Leah is really easy to talk to and feels like an old friend, there is no judgement, and she genuinely cares about you! I love that she checks in with me between appointments, to make sure I am staying on track. Can't recommend enough, give her a go, you will not be sorry!" Kristy
Naturopath Nutritionist Erina Central Coast
155 The Entrance RoadErinaCentral Coast NSW 2250